We walk up the steps of la Basilica di San Miniato al Monte. The adjacent Cimitero delle Porte Sante is the final resting place of Carlo Lorenzini, the author of Pinocchio and the reason for our visit. A.C. and I wind through the grave-covered paths in the direction of the Lorenzini mausoleum. Sensing that we may have deviated from course, my husband turns back to take a second look at the map near the entrance. Before he disappears, he tells me to wait for him in my current position. I verbally agree but decide to soldier on alone in his absence. Surely Carlo will lead me.
The surrounding silence and the beats of my heart intensify with each stride. I advance toward the Lorenzini tomb locating the steel double doors and pointed pediment of Carlo's house. Standing at the threshold, I wonder if my guide will reveal himself. I do not speak Italian, but maybe he will understand a bit of Spanish. I listen for movement behind the doors' white curtains but instead hear a familiar voice in the distance. A.C. calls my name in a stern, American-accented tone. Making my new location known, I assure him that I have not wandered off with a revered historical figure - at least not today.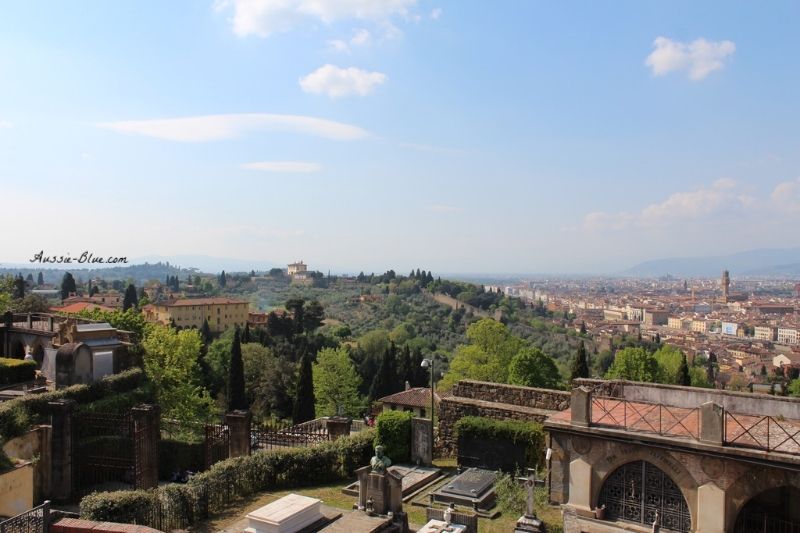 Firenze with il Cimitero delle Porte Sante in the foreground
M.J.C.