1. I think of Paris when I hold a macaron in my hand. Shopping at Ladurée is a Parisian pastime for my husband and me. Thus, I have come to associate the delicacy with this French city. Although I buy macarons from purveyors in other cities, I envision the shop on the Avenue des Champs-Élysées with every bite.
2. Preparing macarons is an artform. The time-consuming process reminds me that the best things in life require an investment of time. Like art, my life should not be rushed.
3. The brilliant colors of macarons lift my spirits under an overcast sky. Salted caramel is my favorite flavor.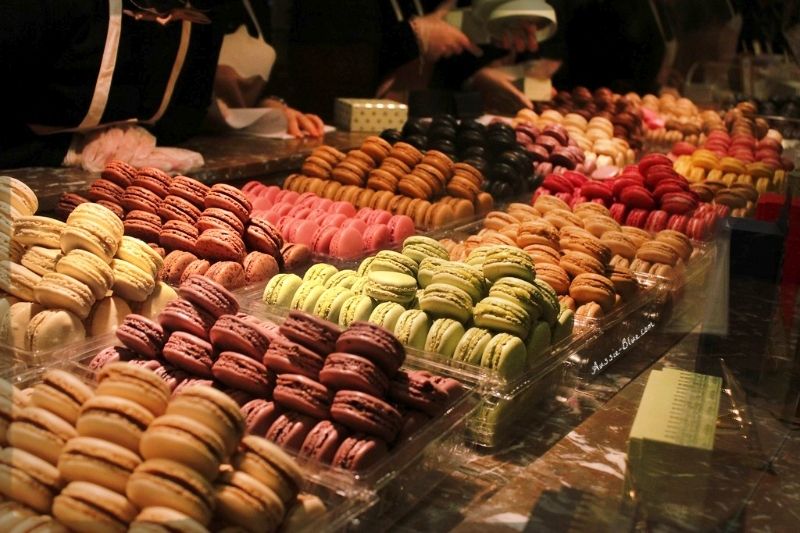 Ladurée on the Avenue des Champs-Élysées
M.J.C.