The Sheraton in Leblon is our lifeline in Rio. A.C. and I considered it our second home in the seaside city for the services and food it affords us. Every afternoon we descend the steps from of our primary house on Estrada do Vidigal, crossing Avenida Niemeyer. We proceed directly to Casa Da Cachaça for lunch.
The pool and the ocean beyond can be seen from the terrace of the restaurant, where we sit in wooden chairs. The red and white checkered tablecloths covering the dark wooden tables remind me of Tuscany. But the presence of a marmoset, a species native to South America, in a nearby tree brings me back to Brazil. Salad and pizza become
our traditional lunch requests. Since food enjoyed on vacation does not count, there is no such thing as consuming too much pizza. After our first daily visit to
Cachaça
, we ta
ke up cobalt blue chairs by the edge of the ocean. The water rolls as we observe the horizon. The sea air and ease of good conversation send us to sleep.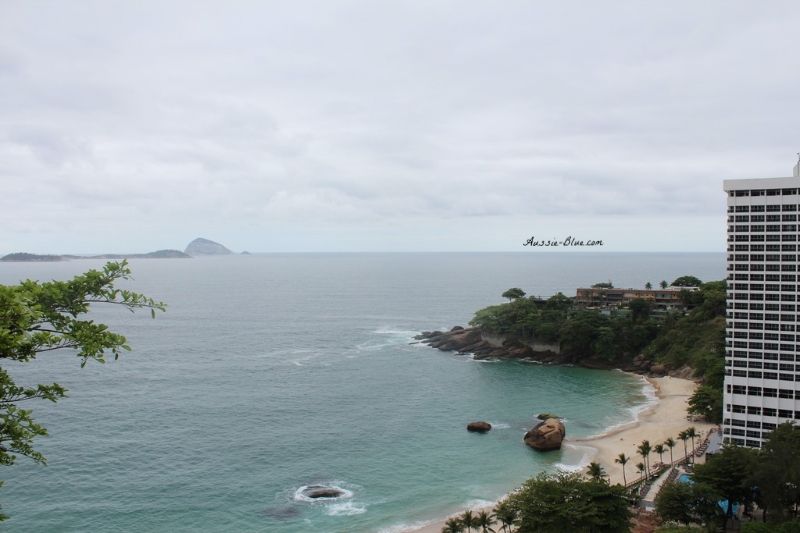 M.J.C.