The grounds of Museu Paulista, situated in the center of Parque da Independência, are manicured and express a sentiment of grandness. The fence surrounding the museum barred us from ascending the steps; the institution had closed its doors for renovations.
In
Brazil,
it is difficult to determine construction end dates with accuracy. A.L., versed in matters of unfinished undertakings in São Paulo's proximity, educated us on this common practice
. Although the signage conveyed a message that the site would reopen in the future, we were filled with doubt. The yellow-tinted structure longed to be restored to working order.
In the intervening period, w
e amused ourselves by inventing a plan to take up residence in the building. We plotted while strolling along the facade's north side, and divided our house into thirds among the four of us. A.L. and M.L., residing permanently in the metropolis, claimed the west wing and the main block. A.C. and I reserved the east wing for our periodic excursions to Brazil.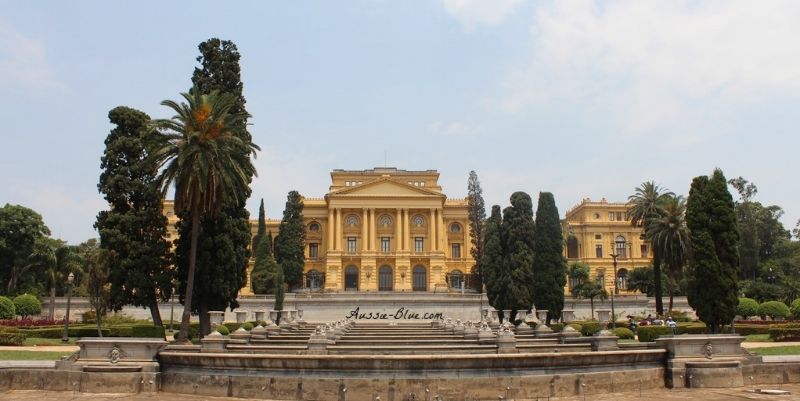 M.J.C.