The tomb of Eva Perón must be the most visited site in the Cementerio de la Recoleta. In life, she was a powerful speechmaker, persuasive and bold in her delivery. Eva, fascinating and charismatic, enchanted her audience through the spoken and written word. She directed the loyalty and emotions of the working class to her husband Juan Perón at a Peronist rally on la Avenida 9 de Julio on 17 October 1951.

"The enemies of Perón and of the country have known for a long time that Perón and Eva Perón are willing to die for this nation. I ask you today for one thing: that we swear to everyone, publically, to defend Perón and fight for him until death."

The crowd shouted in affirmation of her opportunity to accepting a

nomination

for vice president. Eva's declining health prevented her from officially announcing her candidacy, but she continued to be a visible symbol for the Peronist agenda. When Juan was elected to a second presidential term, his wife attended a parade to mark the occasion although weakened by cancer.
On 4 June 1952, she rode beside him in the standing position as the car traveled through Buenos Aires.
Her large fur coat hid the wire contraption fabricated to keep her vertical.
She addressed the people for the last time on 1 May 1952.
"Friends, once again I am in the fight, once again I am with you, like yesterday, like today, and like tomorrow."
In death, she did not cease to influence her political followers and intimidate her enemies.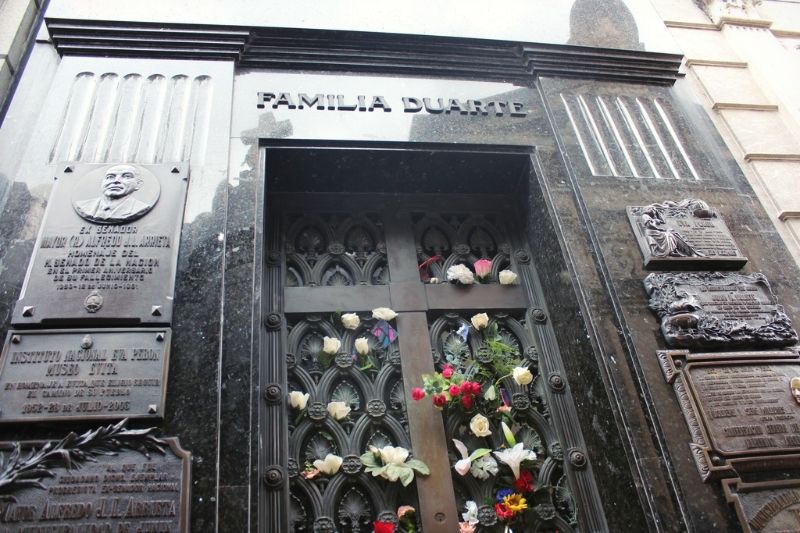 M.J.C.