After years of visiting, studying, and working in art museums in the U.S. and abroad, I have gained insight into the most efficient way to experience sizable sites of historical and cultural significance. I would like to extend my sincerest thanks to guests who speak in hushed tones, refrain from touching the artwork, and are able to follow a map. If you do not conduct yourself in this manner, you should consider adjusting your behavior
.
A museum is a learning hub and one's demeanor in the presence of such an institution should be scholarly. Do not purchase an admissions ticket without first knowing what the museum's collection entails. Utilize the World Wide Web to research the museum's ticketing policy, history, location, layout, and holdings. Consequently, you will not embarrass yourself by trying to return an admission ticket to an art museum whose mission you assumed was devoted to natural history.
Once you have secured an admission ticket, the arrival time should be established. As in the case of The Uffizi Gallery, which utilizes a timed ticketing system, this may be set at the moment of purchase. If admission to the museum is generally free, like The National Gallery, or if you are a member, there is less pressure to see every piece of art in one day. Resist this temptation; you will only overexert yourself, wasting time. Ideally, you will be a regular visitor to all of your favorite museums. But if you can not simply jet abroad on a whim, you will especially like to maximize your museum visit.
Having served as a docent for five years, I am exceptionally fulfilled by tours and lectures. The guides research tirelessly, often on a volunteer basis, to compose an eloquent exhibition of his/her research findings. This service is not taken advantage of enough. The audio guide is another unsung, heroic, learning resource. It is common for visitors to be dissuaded from pursuing this option due to cost. I say, stop being cheap. It is well worth the price, and the money goes to a good cause. Disclaimer: You may have a look to see if the audio guide is available for free online. In my experience, this has seldom been the case.
Consider lunch an educational expense. You will be able to enjoy your post-lunch period provided you have actually eaten lunch. You may decide to dine at the museum's restaurant (if the food is edible, and if the establishment exists). If you opt for a restaurant off the premises (these should be researched beforehand), do yourself a favor and stay away from overpriced tourist traps. A successful lunch will provide you with
newfound energy to wait your turn in front of the Rosetta Stone, Mona Lisa or other popular object after lunch. While it is a good idea to stay away from crowds if possible, you are entitled, just like anyone else, to spend time in the presence of the most popular pieces.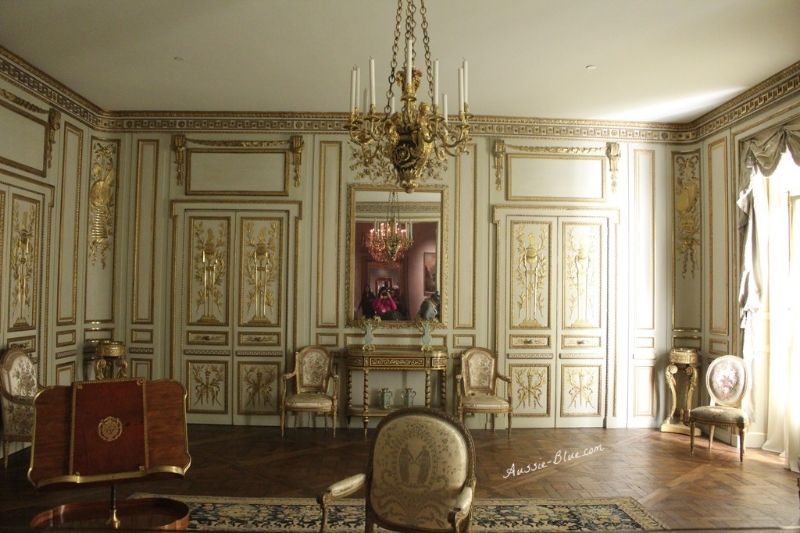 Room from the Hôtel de Cabris, The Met
M.J.C.