I find it necessary to own at least one L.L. Bean Boat and Tote in every size. As a woman who does not consider sitting at home a way of life, I need Totes of various sizes to accommodate my belongings on a variety of occasions. The small Tote accompanies me around Manhattan quite often. Only a camera and a bottle of water are paramount for adventures on foot around the island.
The medium Tote has covered more international distance than my Boat and Totes of any other size. It holds all the essentials I can not afford for the airline to loose, as well as any necessary cosmetic related items. Once I disembark and unpack, the medium goes with me in search of sustenance. It has recently traversed Buenos Aires, São Paulo, and Rio de Janeiro.
I prefer the large Tote, in all of its American glory, for daily walks to and from work.
It enables me to evenly distribute the weight of lunch, books, and shoes, allowing for the handles to sit comfortably on my shoulder. It is also the most useful companion, besides my husband, when lugging magazines, books, and water to the shoreline.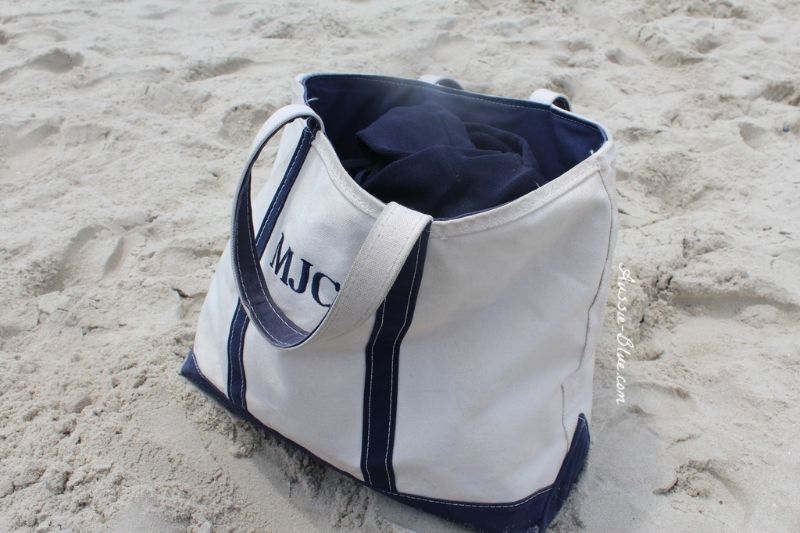 M.J.C.