Grandmommy never failed to send me postcards when away. The love that radiated from those rectangular pieces of paper was enough to fill me until her return. I consider the postcard the only appropriate means of extending my affection across a body of water. Taking time out of my tour schedule to put pen to paper is magical, as it means I have not lost sight of what is really important in life.

The people on my postcard list are phenomenal. They are honest, trustworthy, witty and animate. They are blessings and their company is wondrous. I carefully match each friend with his/her intended card, bearing images befitting to individual personality.

I purchase contemporary postcards from places of historical and cultural significance. Selecting postcards from shops at the British Museum, Historic Royal Palaces, Household Calvary Museum or National Gallery is an afternoon well spent. The search for vintage postcards in antique shops is absolutely a hunt. Thus far, I have acquired four worn by time.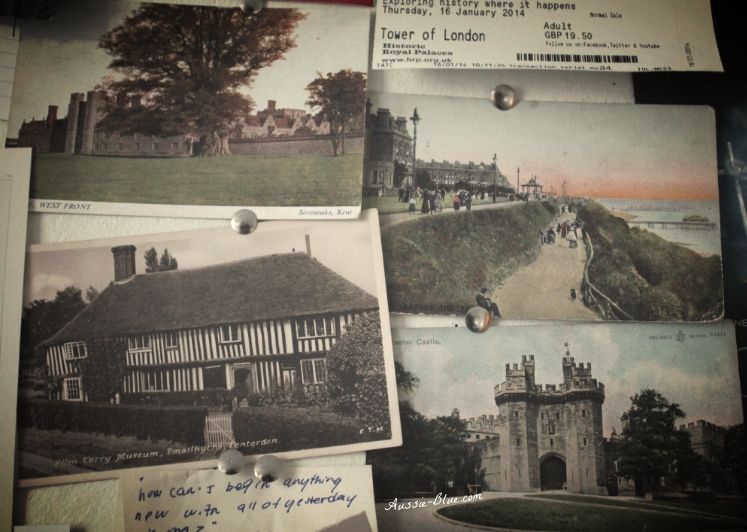 M.J.W.