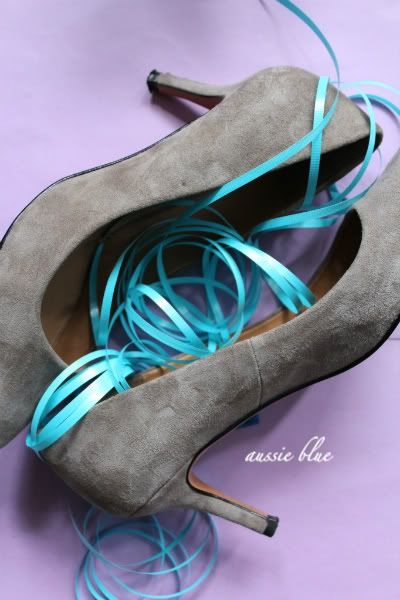 Three: the number of inches my last pair of purchased pumps adds to my natural height and also the number of hours I spent debating the appropriateness of a low heel for a woman in the early twenties age group. An acquaintance once expressed his dislike of young women wearing low heels, which he viewed as rather "old lady-ish." Upon hearing this, I considered a multitude of apparent topics. At length I questioned the legitimacy of the notion the younger the woman the higher heel.
Myself, an avid wearer of ballet flats had on several occasions entertained the idea of wearing high heels on a daily basis. However I was disengaged from the thought because I had never met a high heel that could meet the demands of my active lifestyle (i.e. one I could wear comfortably for eight hours straight). My trusty 3¾ inch stilettos have proven reliable during our two year relationship. But unfortunately they have also demonstrated their "unwearability" of a mere four hours. Upon reaching the absolute point at which I am unable to feign comfort, I pull a pair of flats from my large tote that I am compelled to carry in order to store the extra pair of shoes.
My experience with the 3 inch heel, unlike my experience with the 3¾ inch heel was purely enchanting. The 3 inch stiletto is by far the shortest high heel I have ever worn but in fact the most dependable. When I journeyed outside for the first time donning my modestly heeled footwear, I was pleasantly surprised after treading one block that my intuition to carry a clutch and forego the packing of an alternate pair of flats was wise. My feet were intact and do I dare say comfortable for once in heels! Thus far, we have walked on cobblestone and gotten stuck its cracks, ridden a bus, socialized for hours at a private gala, walked a red carpet and braved the night air. We have strolled past the sites first where the Declaration of Independence was written and second where it was signed. Then we laughed and danced with the most handsome man in the world. The perfect heel is one that enables the wearer to savor all that life has to offer in comfort but also in style. As I finally learned first hand, it is possible for a heel to possess both standards in addition to a third, quality and also a fourth, a bit of feel-good magic. A woman's youth in not measured by the height of her high heel but by her ability to embrace life.